DHK is Uganda's first design co-working space. A hip, up-and-coming, refreshing and creative hotspot.
Founders Ineke Aquarius and Jantien Zuurbier joined forced to start a design co-working space and decided that the big warehouse on 5th Street in Industrial Area would be the place to do it. The former call center got a refreshing make-over and reminds me of creative offices in Amsterdam with their multifunctional and colorful open workspaces.  
Different international and local companies, like Mango Tree and Eye Opener Works, have found their way to DHK, where 'co-working is co-creating' plays an important role. Because of the open structure, you can look straight into the different and nicely furbished workspaces divided by cabinets or painted wire mesh.
Co-working space
Next to the offices in this co-working space, there are several bigger and smaller (shared) desks in the building. You can take a seat for a daily drop-in rate ($6 a day) or have a wooden table especially assigned to you in case you fancy a long term commitment ($100 a month). Meetings room are there, as well as event facilities which are in high demand nowadays. Business presentations, art exhibitions, poetry recitals and concerts (like the superb one of Joss Stone in January), DHK offers a refreshing alternative to soulless hotel venues.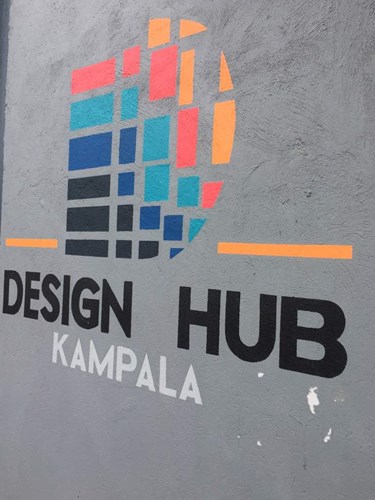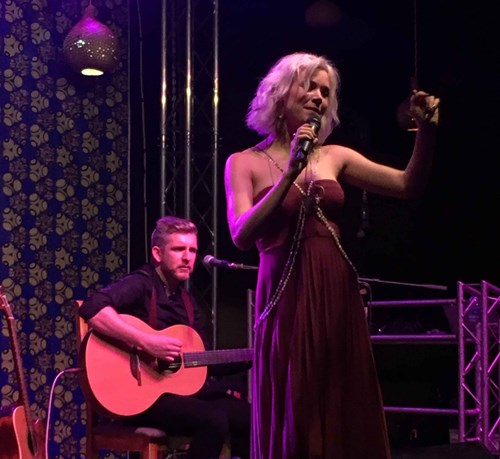 The Social Pantry, a modest restaurant with an equally modest but okay menu, can bring your lunch at your desk in case you don't want to waste a single minute. Don't forget the (Kigezi) coffee, it's delightful.
DHK officially opened its doors at the end of April in 2016. Since then the hub keeps improving its work space and facilities. Some things are great (the vibe, the people, the location, the coffee and different events), other things could be better (temperature - it can be hot hot hot and the lightning, it's quite dark). But I can't be too bothered about it, because I like the artistic buzz too much.
Check out Facebook to see what's happening on 5th Street.
♥ Kampalala
Design Hub Kampala
5th Street, Plot 3 Bata Close, Industrial Area             
info@designhubkampala.com
+256 774779925
Visitors opening times:
Mon.- Fr.: 8 am - 6 pm
Sat.: 9 am - 2 pm
Members opening times: 24/7